Today, I'm guest posting over at
The One and Only Oka
, with a rerun of
one of my favorite posts
from a few months ago, as part of this blog hop: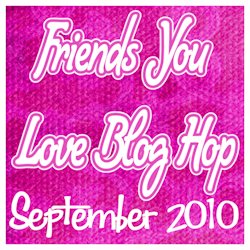 I appreciate having been asked to participate. Thanks, Oka. :)
In other news, I have a prayer request, for those of you who pray. My mother has Multiple Sclerosis, and a whole host of other medical problems. Her health in recent years has been slowly but steadily declining.
Several days ago, things took a turn for the worse, with her first ending up in the emergency room, then in ICU, and now on a ventilator.
I'm encouraged by the reports today that she was holding my sister's hand last night, and the doctor essentially said that he expected her to make it. What a blessing.
Please pray for her comfort, and our family as we'll all be having to make about a 10 hour round trip in order to visit her in the coming weeks.
I don't expect I'll be blogging much this week. Just as well, I'm sure. I feel like my mind is made of mush right now. Thanks for understanding. :)