There are four different components to this curriculum. I'll start by giving a little info about each of them.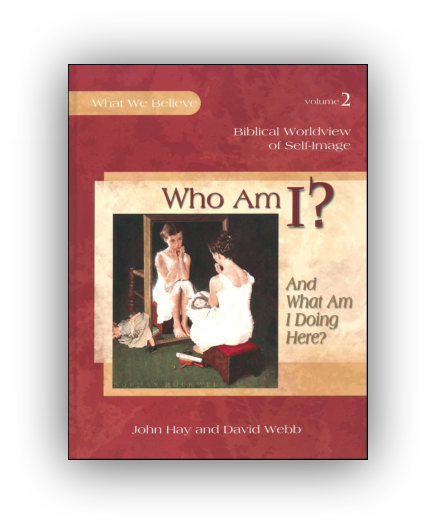 Who Am I? Textbook
: This is the backbone of the curriculum, which sells for $39. It is a hardcover textbook with many interesting illustrations throughout. It's 262 pages long, and includes 8 lessons. There is a certain amount of flexibility built into the scheduling of this program, but it is suggested that each lesson might take three weeks. The book relies chiefly on the NIV version of the Bible.
(Nonconsumable.)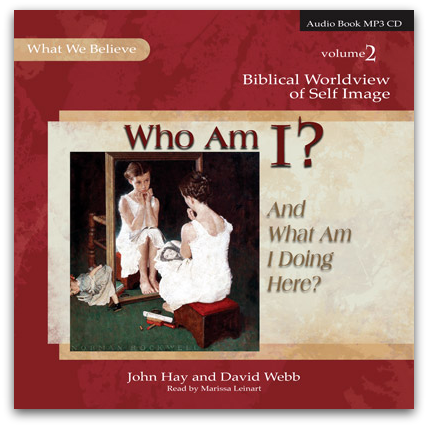 Who Am I? Audio CD
: This is well, what it sounds like, an audio version of the textbook. It sells for $19, and is narrated by a pleasant female voice. Although not an absolute necessity, the audio CD is a neat option to have for auditory learners, and car schooling.
(Nonconsumable.)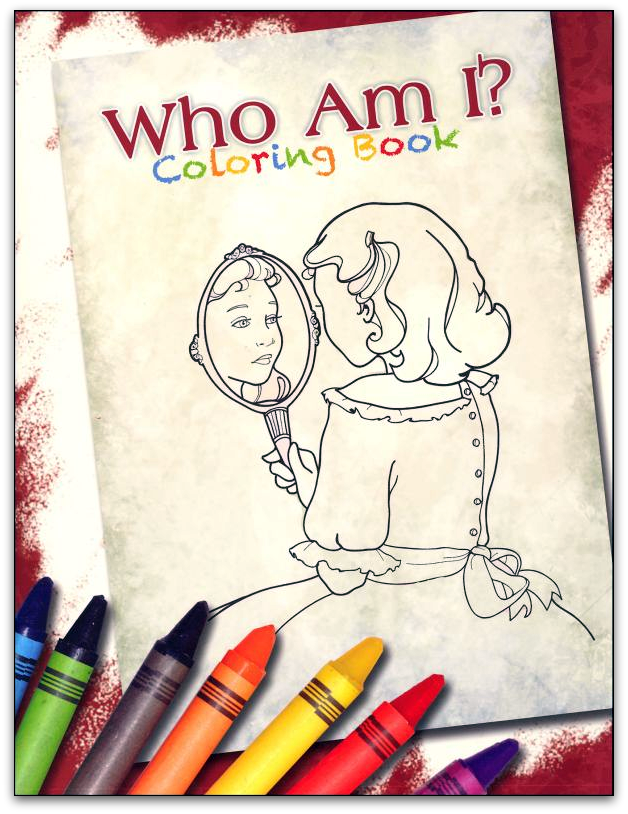 Who Am I? Coloring Book
: This is a 64 page coloring book, to be by used younger students, or kids who need something to do while listening to the text. The drawings are nice, and include a caption relating the picture to the text on each page.
($8, consumable.)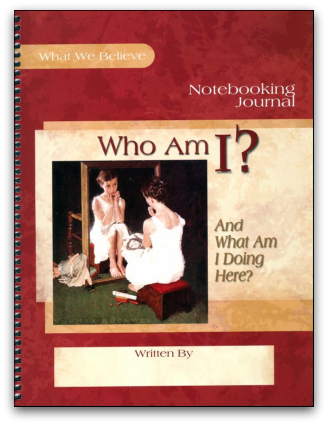 Who Am I Notebooking Journal
: This is a 248 page, softcover, spiral bound,
(love that,)
workbook of sorts. It includes things like crossword puzzles, word searches, typical question and answer sections, spaces to draw, and neat little mini books to make.
($24, consumable.)
Our experience: I spent some time reading through the text and other materials myself before we got started on it, and I thought it was fantastic, very well thought out, and complete. Aside from the stories and lessons, you'll find that it has tons of background information, definitions, and discussion points.
The messages in the book, about looking to the Bible for our ideas about what we are and who we ought to be are relevant to everyone, but I think they'd be invaluable for a tween/young teen. This curriculum goes much deeper than a devotional or Sunday School type lesson. It's meant to make you think.
L and ran into a few snags when we started using the products. First, and foremost, while he did enjoy the stories, at 6 years old, (and he's admittedly not the most mature 6 year old,) he was only able to relate to the material in a fairly superficial way. The gorgeous notebooking journal requires much more writing than he's capable of right now.
I love this curriculum, and will be shelving it to revisit in a couple of years, when I feel he's a little more ready for it. I would also be interested in purchasing the other volumes when the time comes, which I believe says a lot.
Disclosure:I was provided with free curriculum in order to facilitate this review. No other compensation was provided.