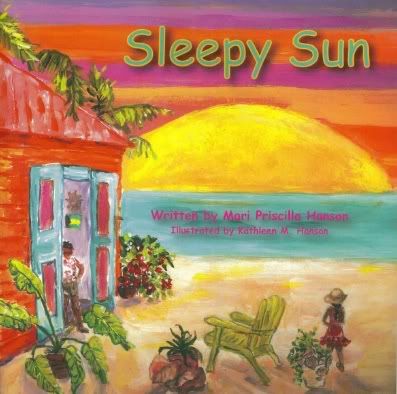 We love books around here. My husband teases me, because I don't know my driver's license number, have to think really hard about my phone number or social security number,
but I know my library card number by heart
.
I'm always excited when I get to review a new book, particularly a quality children's book. I'm trying to pass along to my children a love of books and reading, and I've become acutely aware of how many lame, junky children's' books are out there. Reading
anything
is better than reading nothing, but good books are are priceless.
As a member of the Mama Buzz group, I was provided with a review copy of Sleepy Sun, by the author, Mari Hanson. (This is a total aside, but she sent a sweet handwritten letter along with the book. That was a first for me, in this age of computer generated press releases. )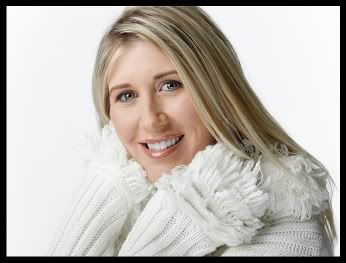 Sleepy Sun is a bedtime story for toddlers and young children. The story follows the sun, as it illuminates places and activities all over the world. At the end of a long busy day, the sun sets, and goes to sleep. The story incorporates a loose rhyming structure, which is always a plus for little ones. (My four year old loves rhyming stories.) The story will engage your preschooler who asks questions like "where does the sun go at night?"
The illustrations are gorgeous. The paintings depict the sun shining down on people and landscapes all over the world. There are beaches, mountains, cornfields, the desert, a city street, and more. The sun looks and "feels" different in each picture. It's big and yellow at the beach, orange and hot in the desert. My first impression was that the illustrations definitely had a Southwestern influence, and when I read the bios at the back of the book, I found out the artist lives in Arizona.
I liked the fact that the pictures of people in the book represented a great deal of ethnic diversity. It's important to me to expose my kids to as much diversity as I can, however I can, since I can't physically take them everywhere, or have them meet everyone.
All in all, I found this to be a sweet book, which brought to mind classic bedtime stories like Goodnight Moon. At the end of the the book, the moon goes to bed, and (hopefully,) your little one does too.
This book is available at
Amazon
, for $14.99., and you can find out more at
http://marihanson.com/