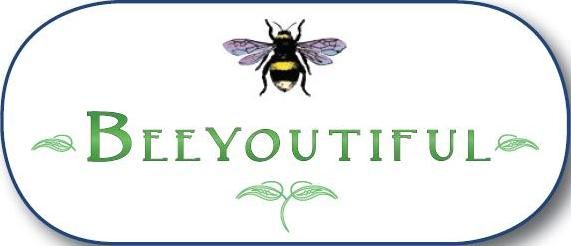 Our family is trying to go a little greener this year. There's so much to consider: the environmental impact of the products one uses, how the ingredients affect one's health, under what circumstances the product was produced. We're still learning, trying to balance these issues with more practical things like budget constraints and availability.
I was pleased to be asked to review several
Beeyoutiful
products, as part of the TOS Review Crew.
Beeyoutiful
specializes in natural bath and body products, supplements, essential oils, etc.
I was sent two products to review, the first of which was
Winter Breeze Vapor Rub
. It retails for $18, and comes in a 4 oz plastic jar. It is, essentially, a petroleum free version of the mentholated vapor rub you've probably been using your whole life. It smells nice, not quite as overpowering as the stuff I'd been using. The ingredients list is fairly short, coconut oil, olive oil, beeswax, menthol crystals, and several essential oils. No petroleum products,
(well, excepting the plastic jar it comes in, I guess,)
and no unpronounceable mystery chemicals.
I ended up using it two different ways. First, and most obviously, I used it on V's chest when she got a cold. She's not really old enough to let me know to what extent it helped, but she liked the smell, and asked to use it again.
The packaging also suggested that you could use the product on the dry, cracked skin on your feet, so I did for several weeks at night, under socks. It worked
miracles
. My husband even asked what I'd been using on my "alligator skin," since it felt so much better. I'd totally buy the product just for this purpose.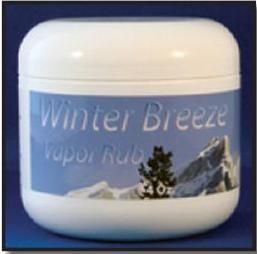 Winter Breeze Vapor Rub
I was also sent a tube of
Beeyoutiful All-Natural Orange Lip Moisturizer
. Again, the ingredient list was short: essential oils, beeswax, and shea butter. It smells wonderful, like a glass of fresh orange juice. It sells for just $3, and works nicely, with no goopy, sticky feeling. I've had to hide it from V, she keeps trying to swipe it.
Beeyoutiful All Natural Orange Lip Moisturizer.
I was very happy with both of these products, and would freely recommend them.
You'll find a wealth of information on the Beeyoutiful website. All ingredients are disclosed, you'll find information about their manufacturing practices and standards, and an invitation to email if you have any unanswered questions. (Their products are made in the U.S., by the way, a definite plus.)
The site has many promising looking products, although I do wish there was a better search function. As it is, you'll have to search by "type of product," or "concern." For my purposes, something like a keyword search would be
much
more helpful.
To find out what other families thought about Beeyoutiful products, check out the
TOS Review Crew Blog
.
Disclosure: I was provided with the above products in order to facilitate this review. No other compensation was provided, and all opinions are my own.